The mobile app was praised after being launched. Apart from a few compatibility issues with some Android devices, the refined client, the convenient mini map and the new schedule mode have been welcomed by our players.
With the Europe scenario, these improvements will now also become available in the browser version of the game. In our first step, we took the mobile client and adopted it one-for-one for the browser. One thing is clear: the status quo is the starting point, not the final client. In order to make the game just as you like it, we have already launched the PTR.
Feedback required – this is how we optimise the client
Each player has their own playing style, with individual action paths (clicks), for which they require certain information. Some users had multiple windows open in the old version to optimise their strategies and schedules. These habits are in some cases no longer possible. Yet, we believe that with the new client it will be possible to complete some tasks even faster:
The timetable calculator is now available directly via the engines. The whole map will switch to the mini map when zooming out. The supplier industries and city goods industries can be centred on the map with just one click. Other information will be made available through different elements that we have yet to add. You will quickly become familiar with some other changes.
Faster bug fixes
Another reason to look forward to the uniform user interface: the work effort for bug fixes will be reduced drastically. Bug fixes will reach the users much quicker, in both the browser and the mobile version. That's because the logic behind both versions will be standardised.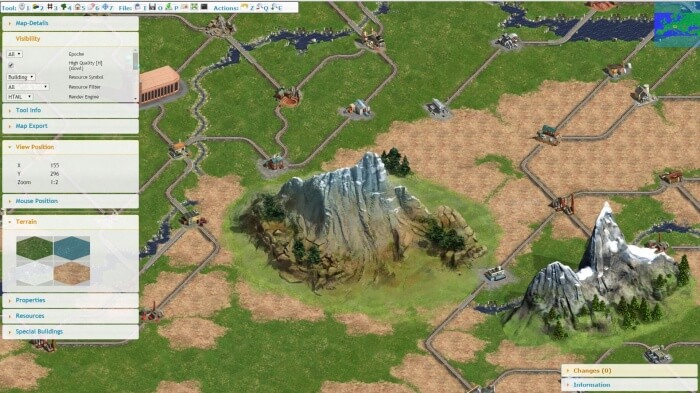 Our to-do list for the client and scenario
These are our plans for the client
High-definition graphics

High-definition engine graphics
High-resolution train station

Complete revision of the world map
Complete revision of the zoom-able map
Comprehensive fine-tuning of animations
The controls shall be further improved, based on the current status.

e.g. timetable assistant with the filter 'Required goods'
Tool tips

Zoom buttons
These are our plans for the scenario
The mayor

Similar to the role of the president, the mayor can make important decisions for the city

Completion of the map

Tunnels
Vegetation
Mountains

Balancing

City goods and landmarks: premiums and required amounts
Map: distances between industries and their distribution
Special routes: required investments
Your point of contact for feedback
In order to receive all your feedback, we would like to ask you to come to our PTR forum.
That's your direct line to the team. Whether it's ideas, bug reports or feedback on usability: we'll take care of it: