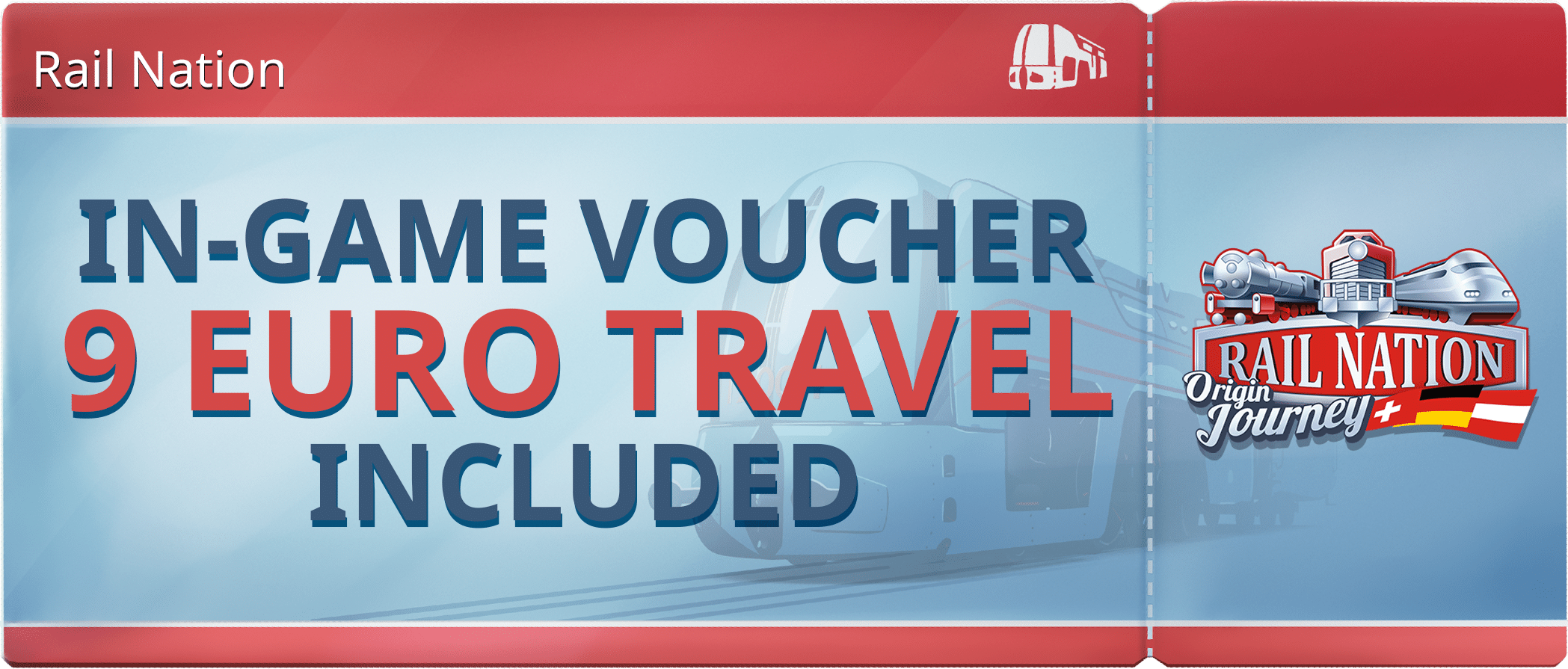 Hey! Have you ever wanted to visit the heart of Europe and see the beautiful sights unfold through the window of your carriage as you sip on a cold drink and relax? How about picking up a ticket for Origin Journey x2, the Rail Nation event that takes you through Germany, Austria and Switzerland, discovering historical landmarks, breathtaking scenery and vibrant local cultures?
This 2x speed event (for rounds lasting about 6 weeks) will take place on 4 different servers on the following dates:
The "Oktoberfest" German server on the 19th July at 2 pm – accessible in the German and English languages.
The "Baltic Sea" Eastern Europe server on the 19th July at 2 pm as well – available in the English, Polish, Czech, Ukrainian and Romanian languages.
The "Nordsee" server in German and English, launching on 22nd July at 2 pm.
And "Matterhorn", an international server accessible in all languages, also on 22nd July at 2 pm.
Origin Journey: 11 dedicated goods to transport and integrate, 50 picturesque sights to accompany your rail network, 50 cities (40 German, 5 Austrian and 5 Swiss) and a speed x2 for more and more competition!
But wait a minute, because we want YOU to have fun, we are offering a special free ticket worth €9 for in-game bonuses only on Origin Journey servers and credited automatically when you join!
Don't miss out on this wholesome fun! An additional game event will drop towards the later eras to bring just enough challenge to this peaceful and relaxing experience.
This summer, travel from the comfort of your own home! Forget long, costly, hectic trips to the other side of the world and join Origin Journey, only in Rail Nation.
Join here: https://bit.ly/3InAoYx