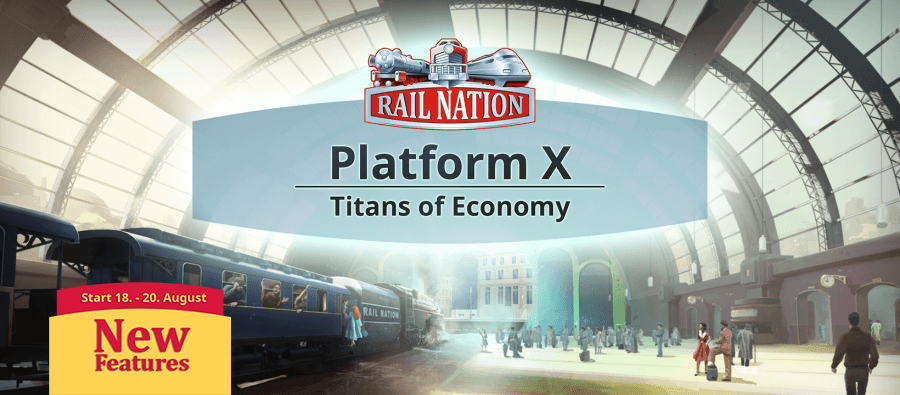 Dear players,
We are pleased to confirm that the second round of Platform X: Titans of Economy will go ahead, with game worlds starting again between 18th and 20th August.
Important changes
After a thorough review, we have reluctantly decided to remove the "Gold for the shopping centre" feature. It became apparent that this feature needs to be rebalanced and does not work correctly in combination with the other features. This means that in Round 2, the shopping centre will be reverted to the standard "Upgrade for currency" mechanic, so it can no longer be upgraded for Gold and will no longer provide bonus Gold.
The Gold earned from the shopping centre in Round 1 will remain, and players are free to transfer it according to the normal Gold transfer process.
What's more, as second rounds often host fewer players, the players will not experience the Platform X environment as fully intended. So, to make the game more enjoyable, we will be reducing the number of servers in Round 2 from six to three. As a result, the server start package and pre-registration will not be available during the endgame on any Platform X servers.
The remaining servers will be as follows:
COMM-401 "Rosen" – International
DE-401 "Schrödinger" – German
RU-401 "Хокинг" – Russian
If you played Round 1 on a server that will not be restarting in Round 2, we recommend that you join "Schrödinger" for DE players or the "Rosen" international server.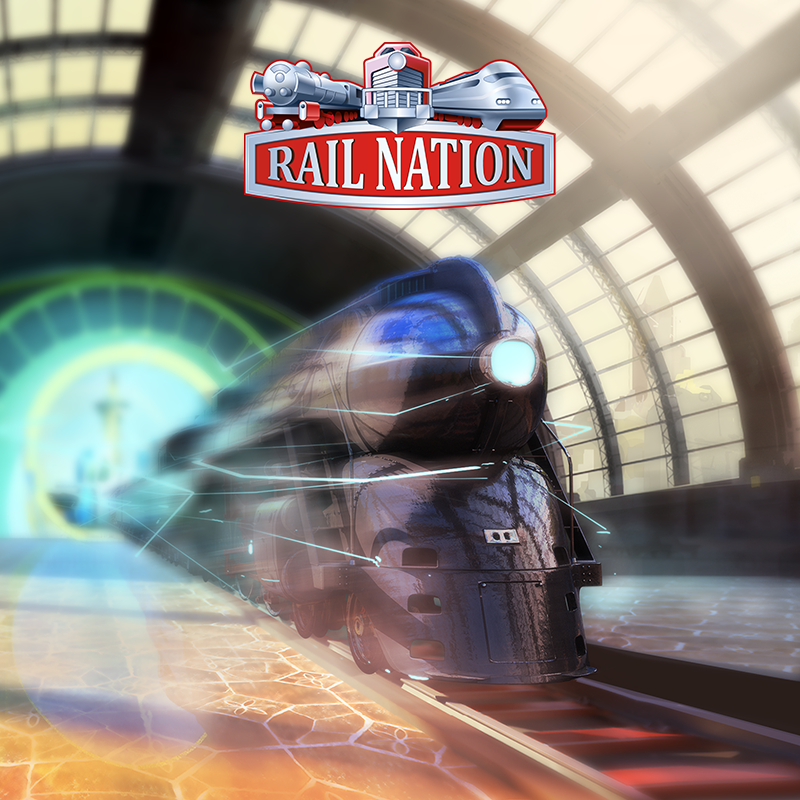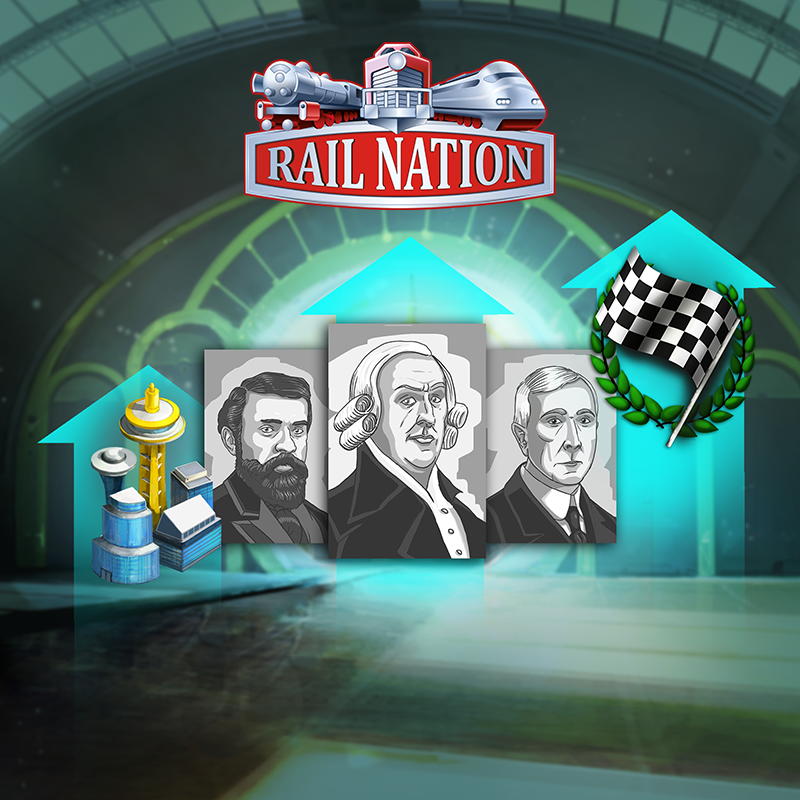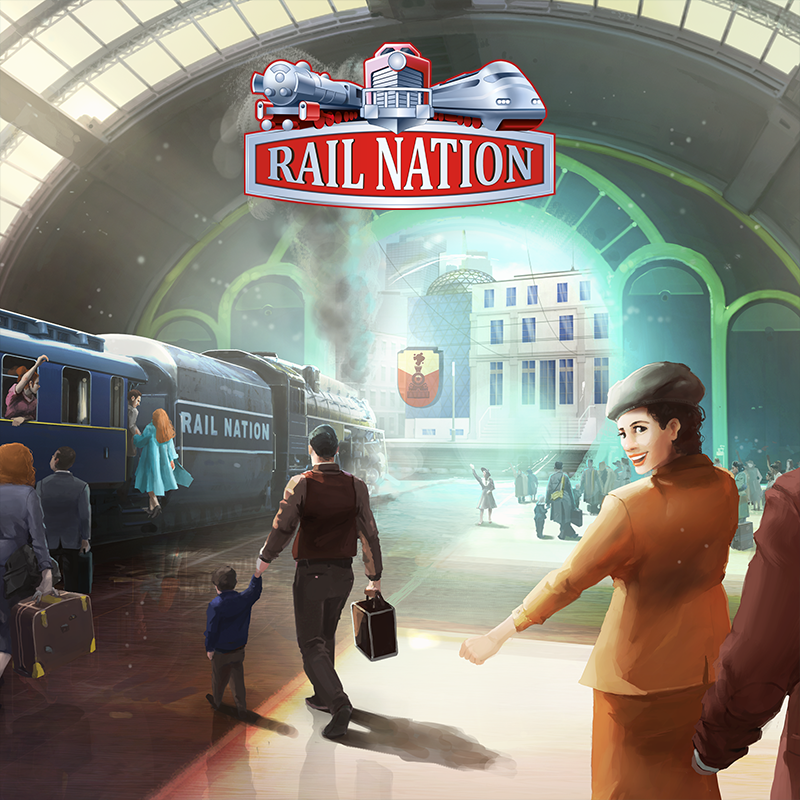 Features
The features available in the next Platform X: Titans of Economy – Round 2:
Players can now collaborate right from the beginning of a game world, as associations start with 25 member slots. There is now a new fourth worker slot (which requires the headquarters at level 4), and only the headquarters at level four are necessary to unlock workers. Plus, the prestige and investment levels have been adjusted to support levelling up.
Trains are now faster because the tile length has been reduced. This means that it may be worthwhile travelling greater distances to avoid high waiting times closer to home. Tractive force has been reduced for all trains, excluding the Pollux and the career engine, to counter the higher speed. This means both engines are even more useful.
The bonus for some workers has been increased. You can find the complete list of workers here.
The auction for workers will be held more frequently: every 60 minutes instead of 120 minutes.
Home cities now award players 50,000 prestige for winning the end game (this was previously 10,000). This includes 45,000 prestige for the win and 5,000 prestige for the city connection.
We have increased the licence bonus (10% to 20%) and the maximum workload for industries (300% to 500%). This makes licences more useful, increases waiting times in extreme situations like the endgame, and gives industries an opportunity to grow much faster.
The number of licences available in the auction at the same time has been doubled so that more players can have licences and experience the improved bonuses.
The bank limit has been increased for the low levels, making it easier for new players to do things.
We've reduced the stock limits after a city levels up, from 33% to 0%. This is so players earn more money after levelling up, and it provides more of a challenge to level up a city.
The prestige received for participating in competitions has been increased by 50%, making competitions significantly more important for your overall ranking.
Gold transfers
As mentioned above, all Gold earned in Round 1 of Platform X: Titans of Economy will be yours to keep and transfer according to the Gold transfer process.
For those servers that do not continue onto Round 2, they will be treated as a "single-round event". This means your Round 1 Gold will be uploaded and available to transfer to any other server of the same region. For example, players from DE-402 can transfer the Gold to DE-401. In the case of COM servers, you can transfer your Gold to the international COMM-401 server.
You don't need to transfer your Gold to another event server and could instead transfer it to any game world, whatever option you prefer.
Remember, the Gold will need a few days before it's available to transfer, so make sure you plan your Gold transfer in advance.
For more details, make sure you read the whole process here.
Server starts
The Round 2 servers will start as follows: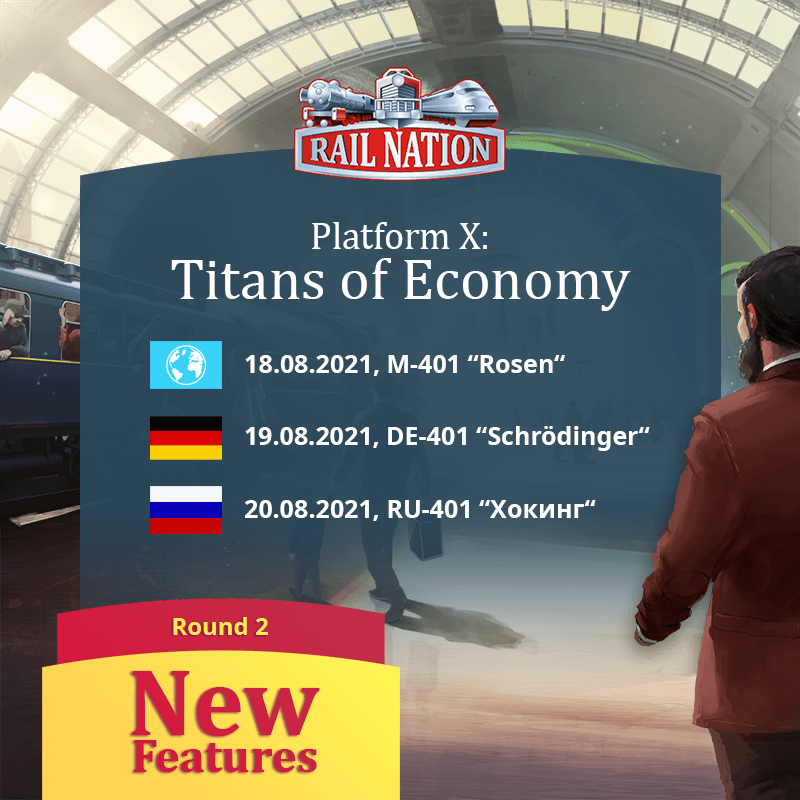 18th August: COMM-401 "Rosen" – International
19th August: DE-401 "Schrödinger" – German
20th August: RU-401 "Хокинг" – Russian
We can't wait to see what the next round of Platform X: Titans of Economy has in store!
See you on the other side of the portal,
Your Rail Nation Team