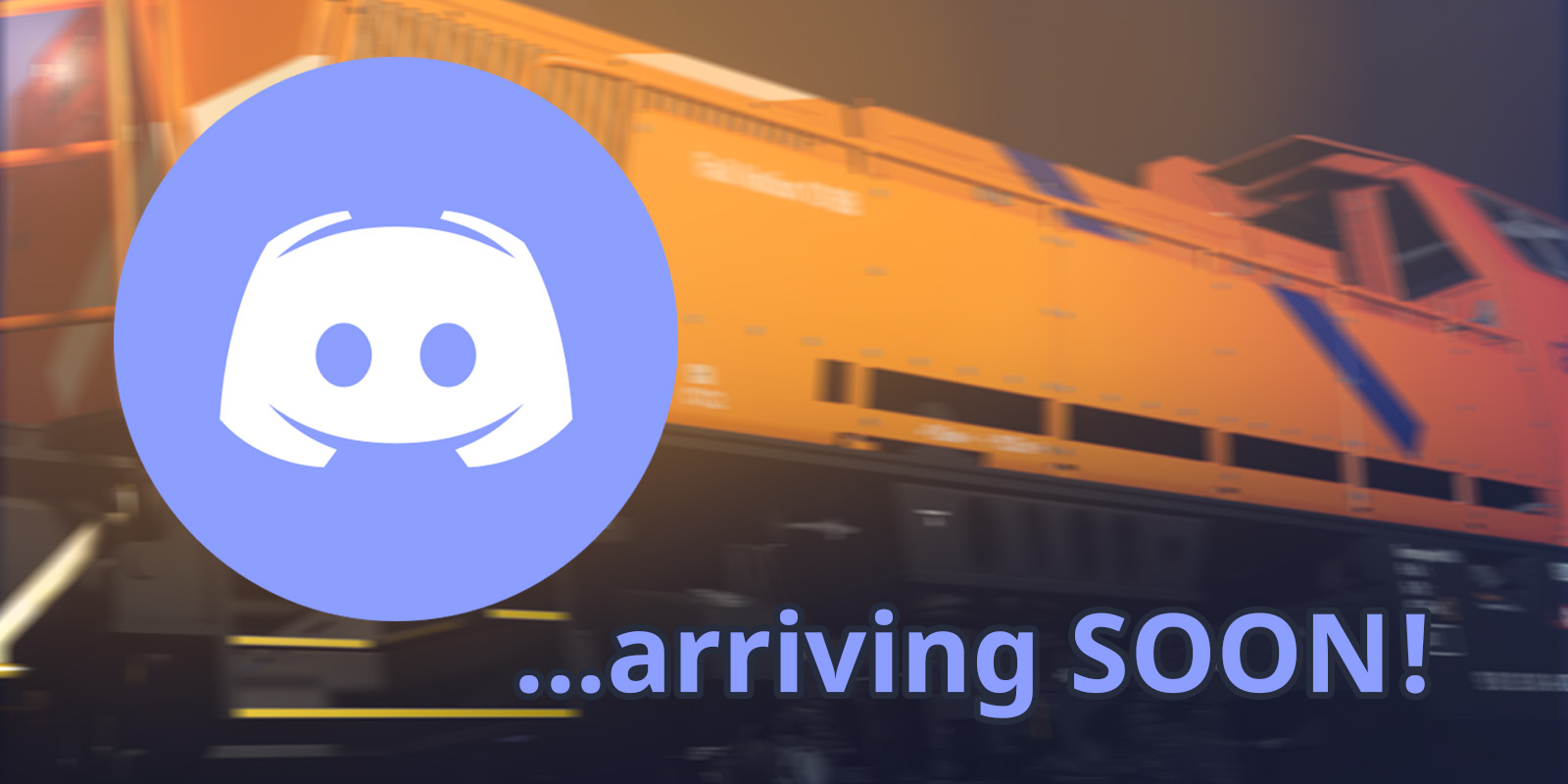 Dear players,
We are happy to announce that we will soon be launching the official Rail Nation Discord! It will be publicly available on the 15th of February and the invite link will be posted on the forums, Facebook, on the blog and via an in-game message. So there's plenty of ways for you to join us and start your conversations!
What will the discord be used for?
We want to have a better connection with you, the players. We want to hear your voices, suggestions and idea. We also want to communicate better with you, provide updates, show you our plans and provide the details of our work on Rail Nation.
But that's not all, we have so much planned for 2021 that we can't wait to share with you. Giveaways, new media content, community events and awards! All of this will be part of the Discord and we don't want you to miss out!
What can I expect from the Discord?
The Forums – Firstly, lets make it very clear. Discord will not replace the forums. We will continue to link our activities on the forums too and provided there's a demand for the forums, we have no intention of removing them. So if you don't feel comfortable with joining the Discord, you don't need to. You can still find the majority of what we're going to offer, on the forums too.
However, on occasion, some features and content will be exclusive to the Discord such as some giveaways, voice channels and community activities.
Languages – As with most newly formed Discords, our focus will be on communicating in English. Our announcements, updates and events will be in English, along with any communications we make to the community. However, we completely acknowledge that some of our most dedicated players do not speak English as their first language and this might be difficult for them. We want those players to know, we're thinking of you and already have plans to adapt the Discord to the community's needs as and when we required. So provided there's enough demand for a certain region to have additional support, we can adapt the Discord to accommodate. This could mean that in time there will be regional channels dedicated to those players who speak a specific language.
The community management team will keep an eye on this situation and implement the changes if needed.
Support– The discord will be hosted by community management and other members of the Rail Nation support team. However, when it comes to supporting you with your queries, there will be a number of feature available in the Discord. There will be an FAQ, known bug list, changelogs and a help channel, all are intended to give you access to information to help resolve your issues. Yet it's very important that we continue to ensure all non-resolvable issue continue to be reported by using the ticket system. The community managers and support team will be on hand periodically to offer support and guide you to the relevant information, but if they aren't available or your issue can't be resolved, please raise a ticket.
Community promotion– There will be a number of channels dedicated to promoting the efforts of the incredibly knowledgeable, creative and expressive members of the community. Here you can showcase your streams, ideas, tutorials, video content and anything you think the community will love. We'll be keeping an eye on what you have to offer and if we see anything that is a big help to the players, we'll help promote it. We also intend to give you a better platform to voice your suggestions for Rail Nation. There will be a channel dedicate to your suggestions and from there we can potentially take your ideas to the Rail Nation team. However, please remember that not all of your suggestions will be responded to or taken to the Rail Nation team. We'll adapt this process over time to better manage your suggestions, depending on how many and how often we receive them.
The future of Rail Nation communications
In future, how, when and where we communicate with you is going to be improved. Our goal is to be more regular with our communications and provide details to you in a more, understandable format and across multiple platforms. In order to do this, we have a lot of exciting plans for new media that we look forward to sharing with you. Once we are ready to give more details on these plans, we'll let you all know on the forum and Discord.
We also want to improve our communication to new players and those looking for guidance on how to play the game. We hope that the continuing community discussion in the Discord will naturally put new players in contact with some of our most experienced players who could offer some tips, but we also have plans of our own to help with this topic. Again, once we have more information on this, we'll make sure to keep you informed.
Finally, the Discord has been created for you, the Rail Nation community. It's main us should be as a tool for you all to become better connected to fellow players who love the game just as much as you. It's down to you all to help shape the Discord to what you need it to be by using it, engaging with each other and letting the community managers know what you want adding or changing.
The Discord will be live very soon and we are all looking forward to getting better connected and sharing all the plans we have for the future!
See you there,
DippyNikki – Community Communication Manager